VINYL OVER ECOWARM
ECOWARM shall be installed over a wooden subfloor, complying with "General EcoWarm Installation Requirements For All Flooring Over Wood Subfloor". In addition, the following specific precautions and instructions shall be followed:
When installing vinyl flooring, it is required that a thin layer of underlayment plywood be applied over EcoWarm. In wet locations, a sealant layer should be added. Underlayment plywood that has a grid printed on it helps locate tubing runs and prevent puncturing the tubing when the plywood is being screwed to the EcoWarm. In the case of vinyl, use underlayment, filler and glues suggested by the manufacturer for use over radiant heat. Most vinyl flooring is manufactured to an ASTM standard with an upper limit of floor temperatures of 85°F. This limit should be followed. Attach required underlayment with care to not puncture tubing.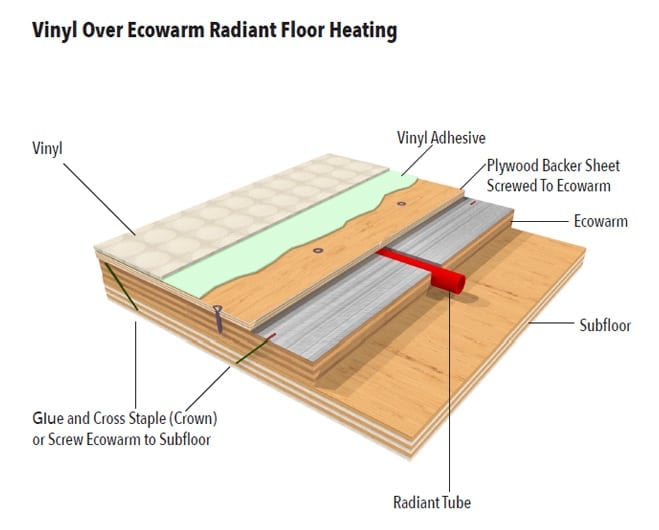 Get a free quote!
Factory direct to your jobsite!