LAMINATE OVER ECOWARM
Ecowarm shall be installed over a wooden subfloor, complying with "General EcoWarm Installation Requirements For All Flooring Over Wood Subfloor". In addition, the following specific precautions and instructions shall be followed:
When installing laminate flooring, it is advised that a thin layer of underlayment plywood shall be applied over EcoWarm. In wet locations a sealant layer should be added over the underlayment layer of plywood. Many, but not all, laminate flooring products are suitable and recommended by the manufacturer for use with radiant floor heat. Check before installing. Many laminate flooring products have floor temperature limits that need to be observed as well. Install laminate flooring crosswise to EcoWarm whenever possible. It is recommended that laminate flooring installed over EcoWarm shall employ controls that gradually adjust water temperature going to the EcoWarm with a reset curve. A floor temperature limiting sensor can be used to comply with flooring manufacturer's flooring temperature specifications.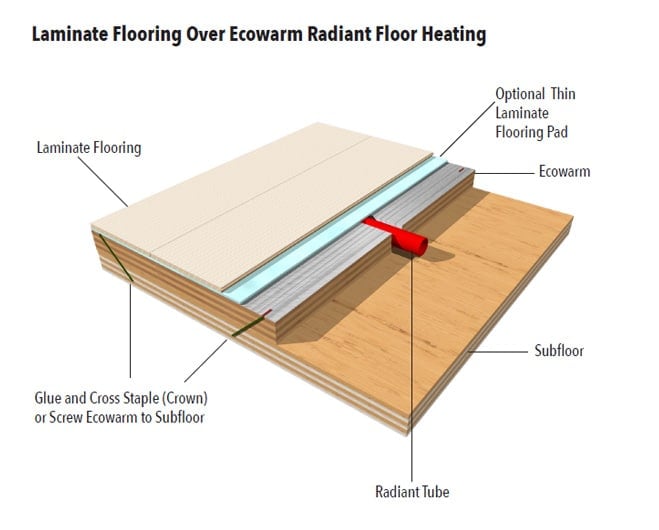 Get a free quote!
Factory direct to your jobsite!