CARPET OVER ECOWARM
Ecowarm shall be installed over a wooden subfloor, complying with "General EcoWarm Installation Requirements For All Flooring Over Wood Subfloor". In addition, the following specific precautions and instructions shall be followed:
Carpet and pad may be installed over EcoWarm. When installing the pad, care should be taken to avoid puncturing tubing. It is advised that a thin layer of underlayment plywood be applied over EcoWarm prior to carpet and pad installation to protect tubing from point loads. As with all radiant heating installations, a thin slab foam rubber pad and short, high density carpet should be used. If carpet pad is glued, a high temperature latex adhesive must be applied. Glue to underlayment plywood: do not glue to EcoWarm or to tubing! Maintain 2" minimum tubing clearance from carpet tack strips.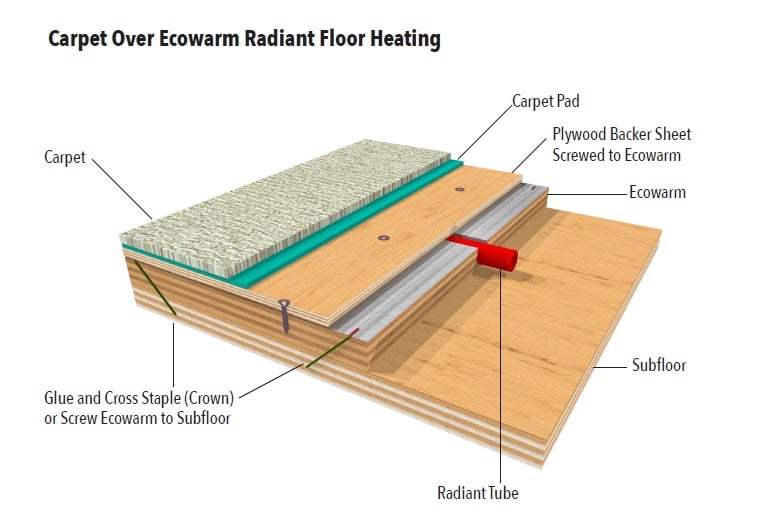 Get a free quote!
Factory direct to your jobsite!